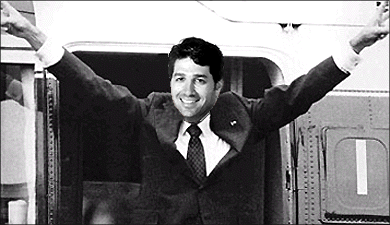 August 12, 2005
To all of our listeners, we here at MitM would like to say thanks.
Three years ago, we were asked to wake you up and make you laugh. If we failed to entertain, it's wasn't for lack of effort. Many of you tuned in because you liked us, others still tuned in because you hated us. Whatever the reason, we thank you for spending your mornings with us.
It's been a great ride... Thanks for Listening!

Don't miss MitM's Photo Gallery, filled with shots of Bruce & Co. with famous people and beautiful women... such as Bonnie-Jill Laflin (pictured)!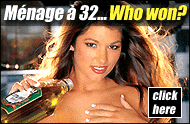 Who won MitM's 2005 Ménage à 32??? (Hint... she knows how to use her olive oil!) Click here!
(7/18/05) Elizabeth claims she can throw a football 40-yards... Hilarity ensues! See the photos!